Color trends come and go. But in the case of historic homes, some colors will stay because they work best with their architectural styles. It is why hiring professional painters near me can provide you with the best results. An experienced paint crew has the knowledge, and wisdom, regarding the right colors to repaint a historic home. 
For instance, they know that pink is a pretty color. However, they are also wise enough not to apply it in a historic Neoclassical-style home. Not all color palettes work for every historic home, so research is required to match the home's original paint as closely as possible.
The historic homes of Danville
Danville, California, has several historic homes still standing up now. Taking a historic walk around downtown Danville will help you learn about the history of these buildings, street names, and the people who live or work there. You will also get to learn about the colors that were originally used to paint these homes.
Here's a list of some of the historic homes in downtown Danville, the period in which they were constructed, and their respective street addresses:
Bret Read House (1900s)  – 571 Hartz Avenue

Cabral House (1930s) – 551 Hartz Avenue

Eddy House (1903) – 500 Hartz Avenue

Foster House (1926) – 404 Hartz Avenue

Grange Hall (1873) – 233 Front Street

Osborn Home (1870s) – 15 Serena Lane

Podva Farmhouse (1890s) – 809 Podva Road

Tony Cabral House (1926) – 402 Hartz Avenue

Vecki House (1866) – 169 Front Street
Away from downtown Danville:
Eugene O'Neill National Historic Site
This historic property contains the "Tao House," an Asian-inspired home where the Nobel Prize-winning playwright and his wife lived from the 1930s to the 1940s. This is also where O'Neill wrote his final plays, including Long Day's Journey into the Night, The Iceman Cometh, and A Moon for the Misbegotten.
Several years after O'Neill's death, the house faced demolition until a group of his admirers formed a foundation to save the house. It was declared a National Historic Landmark in 1973 and a National Historic Site in 1976. Since 1980, the house and the entire property have been under the care of the National Park Service. The house now functions as a museum that preserves its original design as well as O'Neill's personal belongings.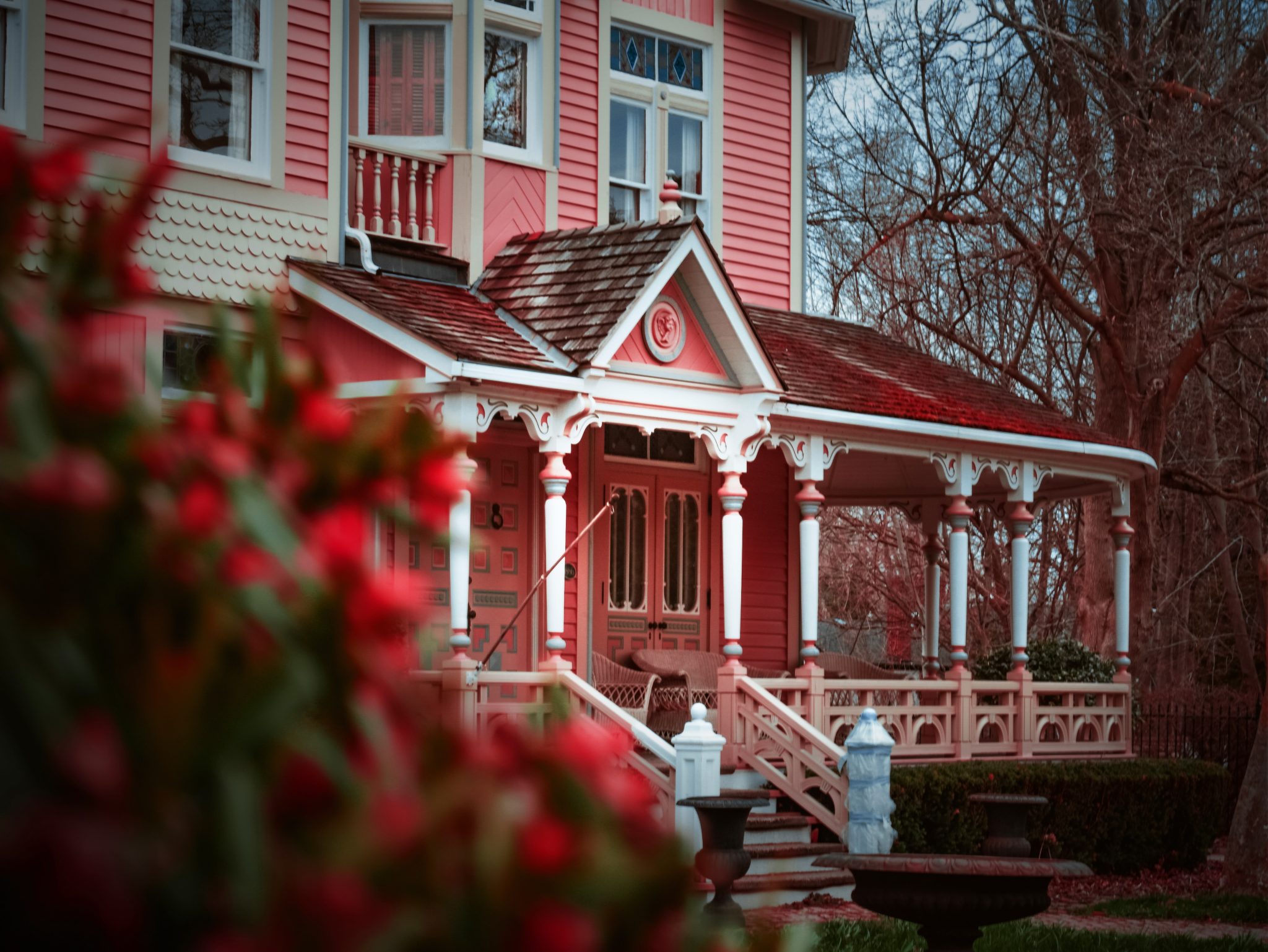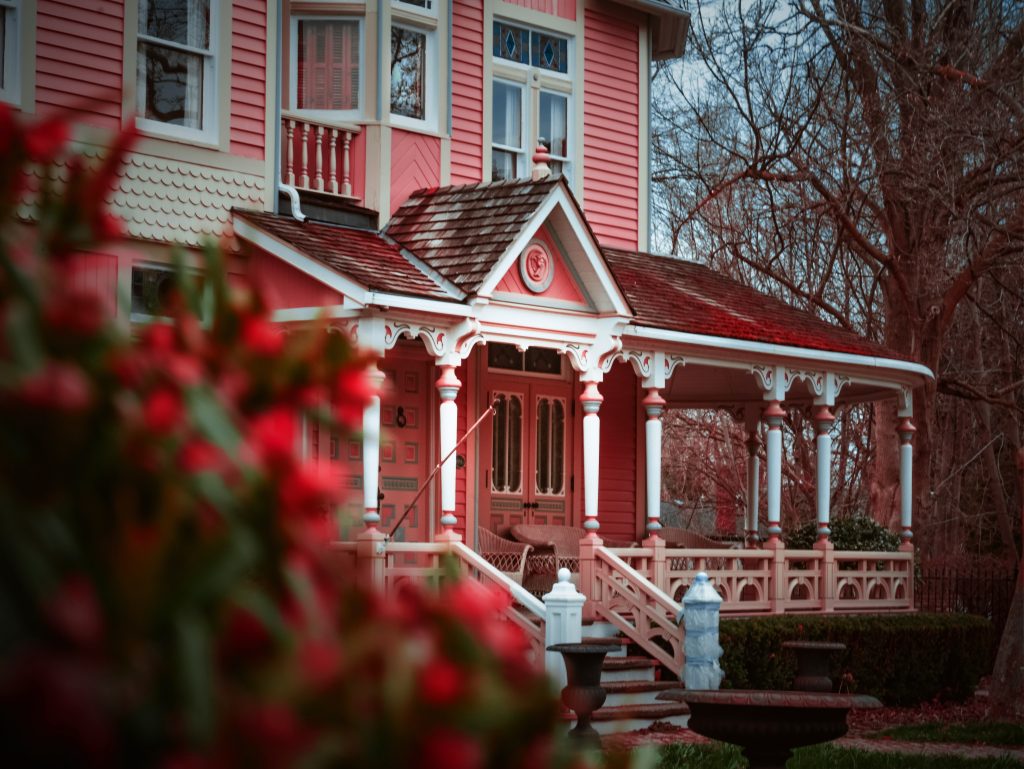 Choosing a color for your historic homes
When you're considering restoring your antique home to honor its history and former glory, the right color palettes can help you attain historically accurate restoration results. 
Before getting into actual paint work, you must understand the architectural style of your historic home and the correct paint colors for it. While planning for your house painting near me, you must research your home's original paint color (or colors that were prevalent during the time your house was constructed) or seek the services of a conservator who will recommend you the right color palettes. 
If your home is built in one of the following styles below, consider the suggested color palettes. It doesn't mean you have to use all the colors listed below. You may want to choose two or three colors from your palette. For example, one color for the body, another color for the trim, shutters, sash, etc.
1) American Colonial (1600s to mid-1700s)
Color scheme: burnt umber, raw ochre, indigo, off-white
2) Federal Period (1780s to 1840s)
Color scheme: White, cream, orange, slate, black, and specific shades of green (such as sage green, parrot green, pea green, or grass green)
3) Greek Revival (1825-1860) 
Color scheme: White, off-white, stone colors (such as gray, pale blue, tans, or gray-brown), yellow, ochre, green, and black.
4) Victorian (1840-1900)
Color scheme: stone and earth colors, darker shade of the body color (usually for the trim) or vice versa, analogous colors (such as red/orange/yellow), or opposite colors (such as red/green or purple/yellow).
6) Stick Style (1860-1890)
Color scheme: contrasting color or color that stands out to bring the house's geometric elements (examples include yellow with dark green, light gray with dark gray, or dark red with olive, etc.) and dark but colorful shades for the trim, sash, doors, and shutters.
5) Queen Anne (1880-1915)
Color scheme: one or two strong colors (for example, dark brown, chocolate brown, dark olive, dark green, or gray-brown), a trim color that ties the strong colors together (like beige or tan), and dark colors for the sash and doors.
Hiring a professional residential painter to work on your historic home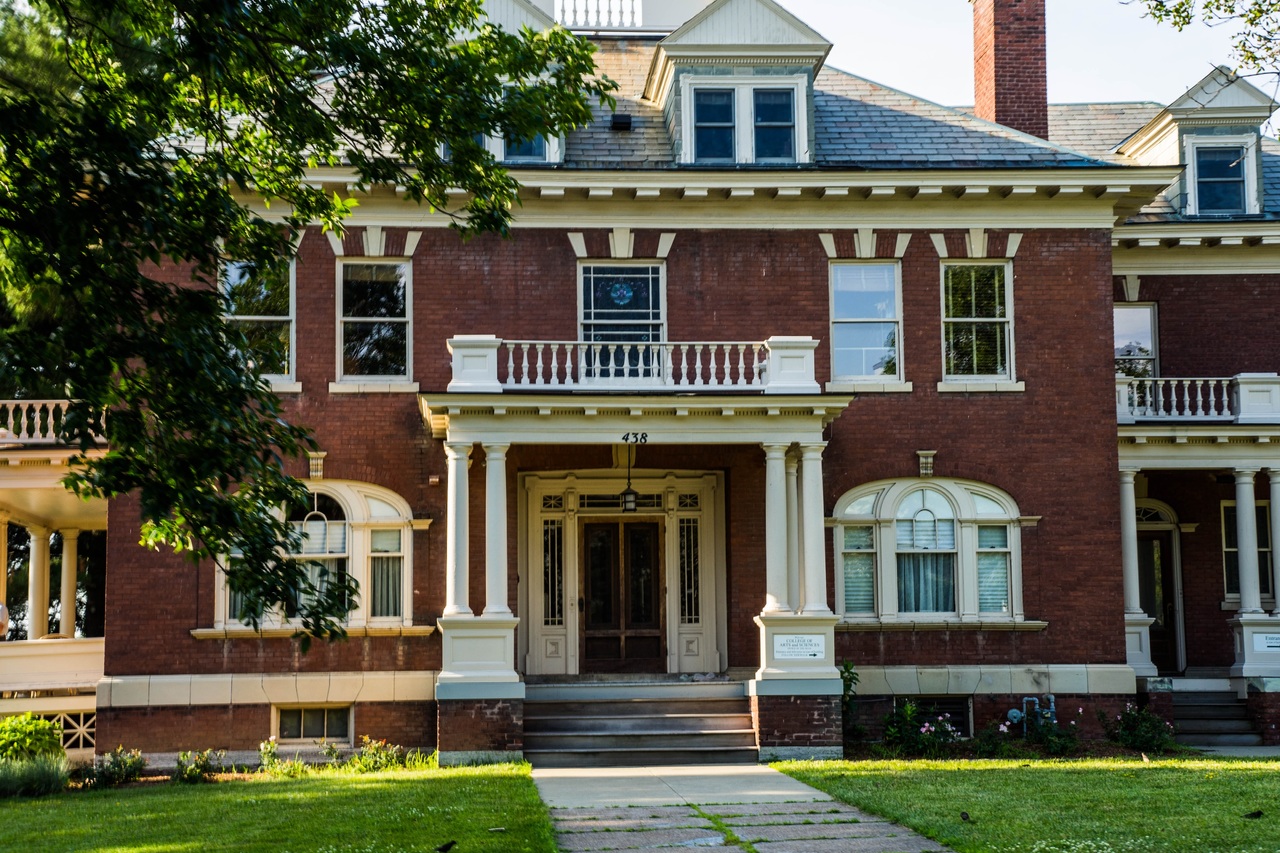 Again, it's essential to seek the services of a conservator who will recommend you the right color palettes before looking for a painter for your next project. 
When you need affordable but reliable painters near me to paint your historic home, consider these tips below:
1) Professional painters are licensed
In California, though, all contractors are strictly required to obtain a license to enable them to offer services. Beware of contractors who claim that they are licensed and then turn out that their licenses may be fake, expired, or otherwise nonexistent. When they tell you so, check if their licenses are valid and updated. Go to California's Contractors State License Board (https://www.cslb.ca.gov/) to confirm the validity of the contractor's license. 
2) Professional painters are insured
When a painting contractor is licensed, it is highly likely that he is also insured. You want to find an insured contractor to lessen your financial burden in case one of the workers is injured while painting your home. Whatever happens to you, your property, or the paint crew you hire, if they are insured by the company they work for, you will be free of any financial (and even legal) burdens.
3) Professional painters provide references
A reputable painting contractor won't hesitate to provide a list of references upon request. They will be even glad to do so. 
References are important because they help you make a more informed decision. Once you have the references, call them to ask about their experience working with the contractor.
4) Professional painters must provide a written guarantee of their work
Always ask for a written guarantee or warranty of the contractor's work. A written guarantee or warranty includes the contractor's promise to fix certain issues within a specified period after the painting job has been completed.
Painting a historic building is a daunting task. But with the right preparation and planning, it doesn't have to be. 
Instead of procrastinating with your house painting Dublin, CA project, reach out to your friends at Custom Painting, Inc. We offer expert advice and home painting services in the Bay Area and always aim to meet all your expectations. Call us or drop us a message! We would love to hear from you.