Your home is not just a structure; it's an extension of your personality and a canvas waiting to be adorned with your unique style. One of the most effective ways to breathe life into your living spaces is through interior painting. The colors you choose can evoke emotions, set the mood, and make a powerful statement about your taste and personality. That's where a professional interior paint service like Custom Painting Inc. comes into play. In this blog, we'll explore why interior paint services are crucial and how Custom Painting Inc. can help you turn your interior design dreams into reality.
Our Interior Painting Services
Whether you're looking to refresh a single room or give your entire home a stunning makeover, our team of skilled professionals is dedicated to delivering top-notch craftsmanship and transforming your living spaces into works of art. Custom Painting Inc. offers a comprehensive range of interior painting services tailored to meet your specific needs and preferences. 
Paint Selection: Choosing the right paint is crucial for achieving the desired aesthetic and durability. This service involves expert guidance on color palettes, finishes, and the types of paint suitable for your project.
Surface Preparation: Proper preparation ensures a smooth, long-lasting finish. It includes tasks like cleaning, sanding, patching, and priming to ensure the paint adheres flawlessly to the surfaces.
Painting Techniques: Skilled painters employ various techniques like rolling, brushing, or spraying to achieve different textures and effects. These methods are tailored to the project's requirements, whether it's creating a seamless, uniform finish or adding texture and depth.
Trim and Detail Work: Precision is the key when it comes to trim and detail work. This service focuses on meticulously painting areas like baseboards, moldings, doors, and window frames, enhancing the overall aesthetics.
Faux Finishes: Faux finishes encompass a wide range of artistic techniques, such as marbling, wood graining, or ragging, to mimic the appearance of materials like marble or wood. These techniques add character and uniqueness to your surfaces.
Cabinet Painting: Cabinet painting breathes new life into kitchens and bathrooms. It involves removing cabinet doors and hardware, thorough surface preparation, and applying a durable finish to rejuvenate your cabinetry.
Ceiling Painting: Often overlooked, ceiling painting brightens and refreshes a room. Our professionals ensure even coverage, fix imperfections, and choose the right paint to create a visually pleasing overhead surface.
Wallpaper Removal: Removing old wallpaper can be challenging, but it's a necessary step for a fresh look. This service includes careful removal, wall repair, and surface preparation for a smooth paint application.
Eco-Friendly Options: For environmentally-conscious homeowners, eco-friendly painting services use low-VOC (volatile organic compound) paints that are less harmful to the environment and great for the indoor air quality.
Our Process
When customers entrust their interior painting project to Custom Painting, Inc., they can expect a well-structured and efficient process that ensures exceptional results
Initial Consultation
The process begins with a personalized consultation where our experts listen to your vision, needs, and goals for the project. We assess the scope, size, and intricacies of the job, addressing any specific concerns or requirements. You receive a detailed estimate, outlining the costs, materials, and timeline for your approval.
Color Consultation
Our skilled color consultants work closely with you to select the perfect hues and finishes that align with your style and preferences. We provide color samples and expert guidance, ensuring your chosen palette complements your space and lighting conditions.
Preparation
Before the painting begins, thorough surface preparation is paramount. This step includes:
Cleaning surfaces to remove dirt, dust, and grease.

Repairing imperfections such as cracks or holes.

Sanding and priming surfaces for optimal paint adhesion.

Protecting furniture and flooring with drop cloths and masking tape.
Painting
Our skilled painters employ the chosen techniques, whether brushing, rolling, or spraying, to achieve the desired finish. We apply multiple coats as needed for consistent coverage and depth of color. Attention to detail is paramount, especially when working on trim, ceilings, and corners. Eco-friendly options, if selected, are used to ensure a healthy indoor environment.
Final Inspection
After the paint has dried, our team conducts a meticulous final inspection. Any touch-ups or refinements are made to guarantee a flawless result. We ensure that your space is returned to its pristine condition, with furniture and fixtures back in place.
Client Walkthrough
We invite you for a walkthrough of the completed project, giving you the opportunity to review our work and address any concerns. Your satisfaction is our priority, and we strive to exceed your expectations.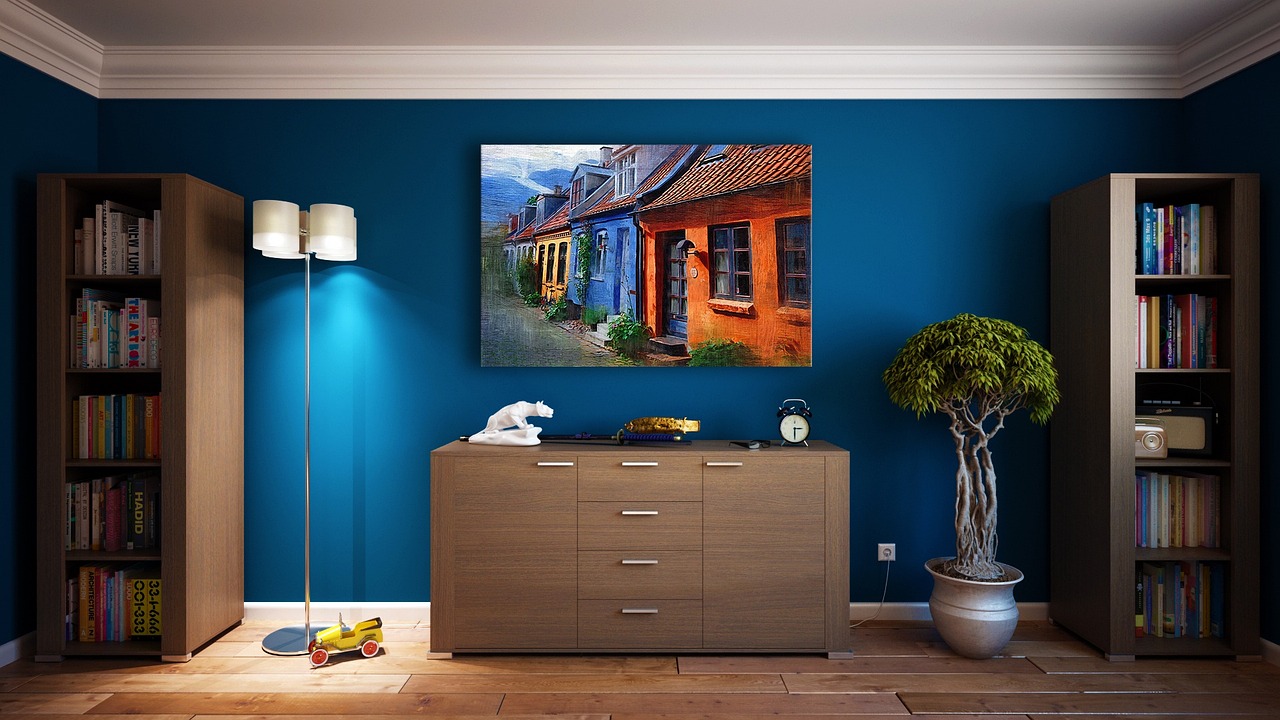 Why Choose Custom Painting, Inc.?
Quality Workmanship: Our team of skilled professionals is committed to delivering top-tier craftsmanship, ensuring that every brushstroke is executed with precision and attention to detail, resulting in a flawless finish that stands the test of time.
Reliability: With a proven track record of meeting deadlines and exceeding customer expectations, you can count on Custom Painting, Inc. to be dependable and trustworthy, ensuring your project progresses smoothly.
High-Quality Materials: We use premium, industry-leading materials, and paints to guarantee a long-lasting and stunning transformation for your interior spaces, with a focus on durability, color vibrancy, and low VOC options for a healthier environment.
Licensed and Insured: Our company is fully licensed and insured, providing you with peace of mind knowing that your project is in the hands of professionals who are accountable and prepared to handle any unforeseen circumstances, safeguarding your investment.
Request a Free Quote Today
Don't wait to turn your interior dreams into reality! Whether you're looking to refresh your living spaces with a fresh coat of paint, update your cabinets, or enhance your deck's appearance, Custom Painting, Inc. is here to help.
Request a free quote now for your painting project and explore our range of services, including deck staining and cabinet refinishing.
Call us at 925-294-8062 to discuss your vision and schedule a free consultation. Let's bring your ideas to life!
Ready to elevate your home? Contact us today!