Custom Painting, Inc. can help you transform your business space into a masterpiece of aesthetic appeal and lasting protection. We recognize the significance of a well-kept business property's façade. More than making a great first impression, it is also about safeguarding your investment, enhancing your brand image, and creating an inviting environment for your customers and employees.
With many years of experience in the commercial painting industry, our painters in Dublin, CA, have honed their skills to perfection, ensuring that every project they undertake is executed with precision, professionalism, and a keen eye for detail. Our dedicated team of painters is dedicated to delivering unrivaled outcomes while establishing the industry standard for quality and excellence. Read more to learn about our exterior painting services for commercial properties.
Advantages of Professional Exterior Painting for Businesses
Investing in professional exterior painting for your business through Custom Painting, Inc. brings many advantages beyond just a fresh coat of paint. Our services are designed to enhance your commercial property in several ways. Below are some of them:
Improved Aesthetics:

The most immediate benefit of professional exterior painting is the enhancement of your building's appearance. A well-maintained and aesthetically pleasing exterior creates a positive and memorable impression on clients, customers, and passersby.

Increased Property Value:

A well-painted exterior can significantly boost the value of your property. It improves the perceived value and protects your investment by preventing structural damage due to weather and wear.

Enhanced Curb Appeal:

Curb appeal plays a vital role in attracting customers to your business. A fresh coat of paint may make your property stand out, attracting more attention and foot traffic.

Protection from Weather and Wear:

Our commercial exterior painting services use high-quality materials and professional techniques to safeguard your building from the elements. This protection extends the lifespan of your property, saving you money on maintenance and repairs in the long run.

Compliance with Building Codes:

Regular maintenance and updates to your building's exterior are often required to comply with local building codes and regulations. Our team is well-versed in these requirements and ensures your property meets all necessary standards.

Cost-Efficiency:

Our professional approach to painting maximizes the efficiency of the process, reducing the need for frequent repainting. This saves you money and minimizes disruptions to your business operations.

Branding and Identity:

A professionally painted exterior can reinforce your brand identity. Custom Painting, Inc. works with you to choose the right colors and finishes that reflect your business's personality and values.

Health and Safety:

Properly maintained exteriors are less likely to harbor harmful elements like mold and mildew. This contributes to a healthier indoor environment and reduces potential liability issues.

Customer Trust:

A well-maintained exterior reflects a commitment to excellence, which can instill trust and confidence in your customers and clients.

Increased Employee Morale:

A well-kept exterior can also positively impact your employees' morale. A clean, attractive workplace can boost productivity and overall job satisfaction.
What We Offer
At Custom Painting, Inc., we pride ourselves on offering comprehensive commercial exterior painting services that cover every aspect of the process, ensuring that your project is executed to perfection. Here's what we offer:
Surface Preparation
Before the first stroke of paint is applied, thorough surface preparation is essential. Our skilled team will clean, scrape, and sand the surfaces to remove dirt, debris, old paint, and imperfections. This step is crucial for creating a smooth and clean canvas, which allows the new paint to adhere properly and ensures a lasting finish.
Choice of Premium Paints and Coatings
We believe in using only the best materials to provide durable and long-lasting results. Our premium paints and coatings offer a variety of alternatives to fit your individual requirements. Whether you require weather-resistant, eco-friendly, or specialty coatings, we have the ideal products to protect and enhance your commercial property.
Skilled Application Techniques
Our team of experienced painters utilizes the latest techniques and tools to apply the paint evenly, with precision and care. From brushing and rolling to advanced spraying methods, we choose the most suitable application technique for your property's unique requirements.
Quality Assurance and Inspections
At Custom Painting, Inc., quality is at the core of our service. We don't just complete the job but inspect and assess our work at every stage. Our quality assurance measures guarantee a result that meets and exceeds your expectations. We take pride in creating a finished output that is not only visually appealing but also long-lasting.
Our professional painters work meticulously to bring your vision to life, combining surface preparation, top-notch materials, and skilled application techniques. We understand that every project is unique, and we take the time to tailor our approach to your specific needs, whether it's a simple repaint or a complex restoration.
Customization
We understand that each commercial property is unique, with its own set of needs and preferences. That is why we offer a high degree of customization in our services. We work closely with you to understand your vision, goals, and any special requirements you may have for your exterior painting project. Our very adaptable workforce allows us to personalize our services to match your individual demands, whether it's selecting a color scheme, working around a tight deadline, or addressing any unique issues your property may provide.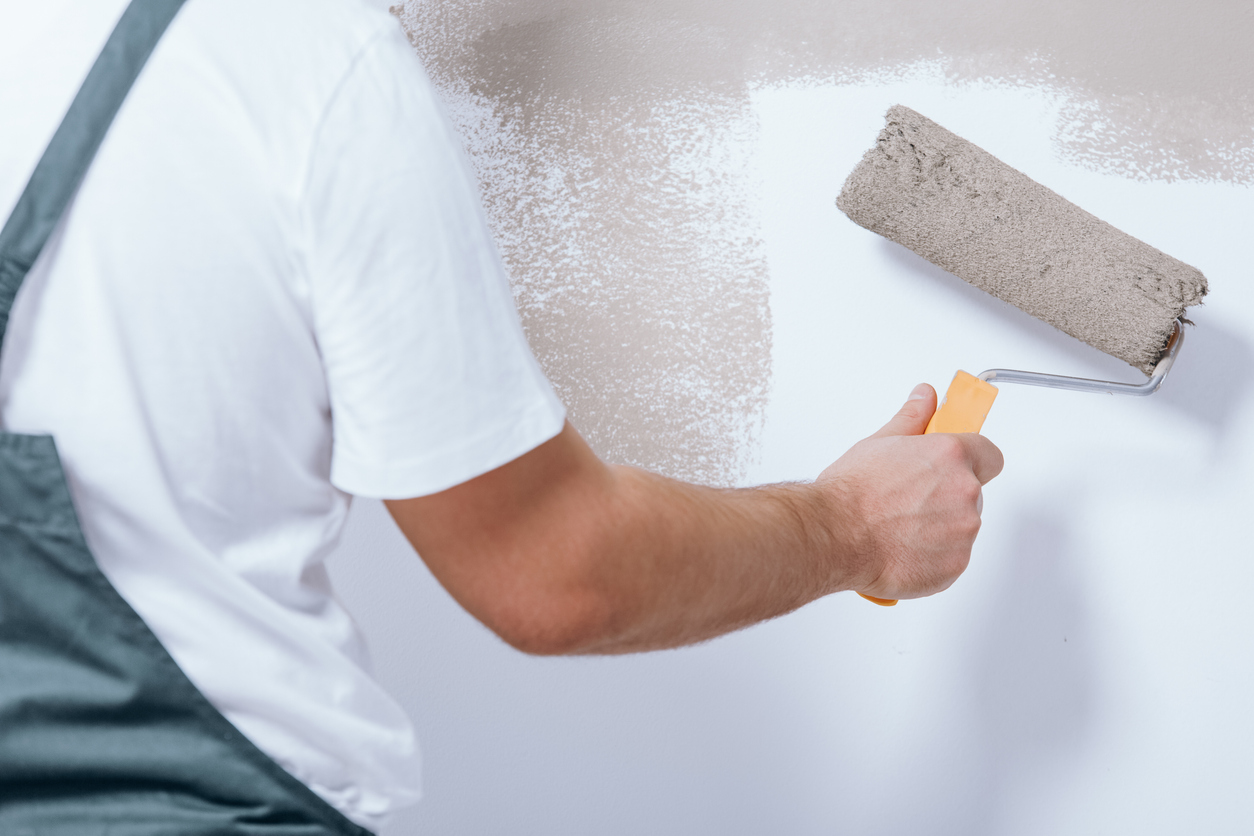 Why Choose Custom Painting, Inc.?
There are several compelling reasons to pick Custom Painting, Inc. for your commercial exterior painting needs. Our commitment to excellence and client satisfaction sets us apart. We have a competent team that brings a wealth of expertise and skill to each job. With years of industry experience, they have perfected their painting processes, guaranteeing that your job is completed with accuracy, attention to detail, and a keen eye for quality.
Our company also uses only high-quality paints for our exterior painting projects. We also value your time and recognize the significance of minimizing disruptions to your business activities. We are dedicated to completing projects within agreed-upon deadlines. You can count on us to produce results on time, every time, thanks to effective project management and an experienced workforce.
Custom Painting, Inc. stands out as a company that combines experience, timeliness, and affordability in a market filled with options. We're not just painting your commercial property, but we're painting a lasting impression. Choose us for a partnership that goes beyond the surface, delivering results that meet and exceed your expectations. Your complete pleasure is our main priority, and we are committed to making your vision a reality.
Contact Us!
If you are ready to transform your commercial property with a fresh coat of paint, Custom Painting, Inc. is here to help you every step of the way. Contact us today to set up a consultation, receive a free estimate, or learn more about our services.
In addition to commercial exterior painting, we provide a variety of painting and property renovation services, such as wallpaper removal, interior painting, and more. 
You can reach us at 925-294-8062 or fill out our online contact form. Let us begin your next painting project and make your property truly shine!