Whether you buy a house to reside there or rent out, a property in proper shape is a significant investment. Nobody would like to be associated with an aged construction with chipping walls and rotting fences. Bad shape will affect its market value as well. Hence, it is important to maintain the asset in excellent condition. Luckily, you can hire professional stucco services to achieve the goal.
Stucco is a rot-resistant combination of lime, sand, cement, and water. This material is durable but may need some maintenance to last longer. However, to ensure the best results, you must find trustworthy service providers in your area. It will save your efforts, time, and energy.
Here, we will discuss a few crucial factors to consider while choosing the right Stucco professionals for yourself. Go through each point before hiring any company.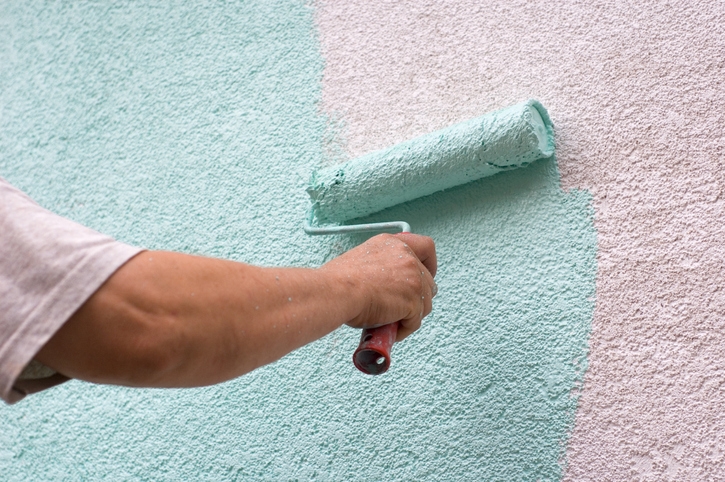 How to Find Professional Stucco Services
Alt text: an image of an aged construction in a bad shape
Before you contact any commercial painters in Dublin, CA, it is suggested to research the stucco painting process. It will help you deal with the contractor better, and you can also evaluate the company's authenticity through the information they provide. For instance, you can ask the contractor about the grade and quality of the paint and judge his skill level based on the answer. 
Here is the checklist to assist you in making an informed decision:
1. Research Local Stucco Painting and Repair Companies
Avoid the urge to hire a stucco service solely because it is located near your place. The best idea is to do some research and choose a company that specializes in stucco. Remember that the installation and maintenance of stucco requires experience with the material. 
Resurfacing a home exterior is a big investment, so don't rush to make a decision. Look online or use social networking websites to find reputed stucco contractors. Ensure that the company has a valid phone number and address. 
2. Ask Recommendations from Peers or Professionals
Remember that relying solely on online reviews is not advised, as there might be some paid reviews on the site as well. Hence, it is hard to figure out which recommendation is authentic. To avoid scams, you can also ask your friends, neighbors, co-workers, family members, or anyone from your circle for suggestions. Another idea is to ask about stucco painting services on different discussion forums, like social media sites or Reddit. 
3. Check For Licenses and Certifications
Once you have shortlisted some companies to try, the first thing you should ask and look for is their license. It is important for the contractor to own a license. Moreover, they should be able to show the certification and all the relevant information about the company upon request. It will give you the peace of mind that the service provider is qualified enough to do the job efficiently. 
4. Verify Credentials and Insurance
You need to make sure that the contractor is insured as well. This way, you don't have to worry about any possible incident that can occur during the stucco installation or repair process. In another case, you will have to take responsibility (financial and medical) for any damage or accident that could happen at the location.
However, only viewing insurance or certifications is not enough. Don't forget to ask the contractor if he is ready to give any guarantee of his work upon completion. A professional service provider will never hesitate to give work assurance. If that's not the case, then it is better to look for other options. 
5. Check Portfolio and Previous Work
A professional and reputed stucco paint contractor should have a portfolio ready to show to his clients. Don't forget to ask the company to display his previous work to get an idea of what you should be expecting at the end of the day.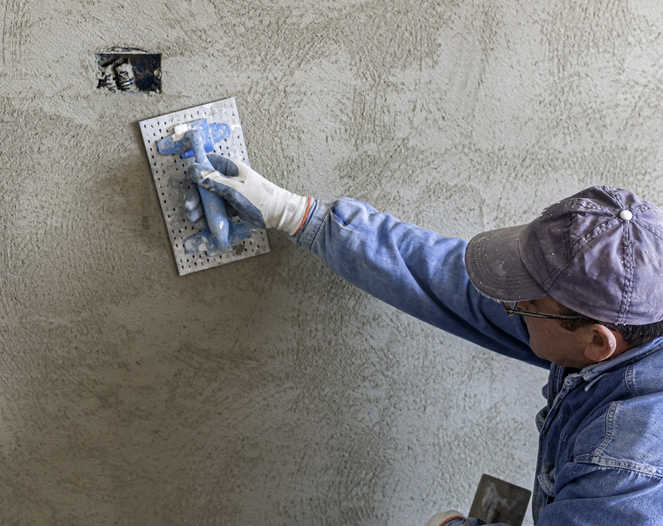 6. Request Detailed Quotes
After narrowing down the options, contact the companies and get a price quotation for your project. Besides getting a cost estimation, ask about the time duration they would require to complete the task as well. If a contractor is taking longer to respond, understand that you might not be a priority for him. In such scenarios, concentrate on other companies. Note that companies with the swiftest timeline and cheapest price might not be the best choices. So, always weigh the bid against the reputation of the company to further narrow down the shortlist. 
Custom Painting, Inc. Stucco Painting and Repair Services
When it comes to Stucco painting services, there are so many benefits to choosing a well-known company like Custom Painting, Inc. They have a team of experienced and trained staff members who are well aware of the nitty-gritty of the stucco painting process. On the other hand, inexperienced people cannot just damage the property but may also mess with the stucco application. 
At Custom Painting Inc., the exterior of the property is inspected properly, whether it requires one coat of application or two. This eliminates the need to repair stucco cracks and paint every now and then. A good-quality material used for the process will last for a long time and require minimum maintenance. Also, the weather conditions will not crumble stucco either. Choosing Custom Painting Inc. would be a one-time investment.
Conclusion
A skilled installation or repair of stucco is no walk in the park. Proper training, knowledge, and skills are required for a praise-worthy outcome. Professional commercial painters in Dublin, CA, have experience and proper tools to carry out the stucco process efficiently. 
However, don't forget to do your research, ask from the surroundings, discuss with your fellows, and check for all the necessary documents. Besides, don't forget to discuss the work plan in detail to avoid any inconvenience in the future.
Do not hesitate to contact Custom Painting, Inc. if you need commercial stucco repair and painting. You may reach us at (925) 294-8062 or fill out this form to set a schedule and receive a free estimate.