Historic buildings, landscapes, and neighborhoods embody the lives of the people who built and lived or worked in them. They have stories about what a city, town, or community was like and how it became what it is today. As historic buildings teach us about the past, we learn better about ourselves and how we came to be. Learning and understanding history enables us to create a better path for our society in the present and future.
It is why preserving historic buildings is important. Commercial painters in Dublin, CA know that painting historic businesses requires an approach different from painting recently built structures. Historic buildings require extra care because you want to preserve their original features as much as possible.
Most popular historic buildings in Dublin
Dublin is regarded as a hidden gem in San Francisco's Bay Area. As a suburban city, Dublin boasts big-city amenities but retains its cherished small-town vibes. It has some historical and heritage sites that delight every history lover and visitor.
1) Murray Schoolhouse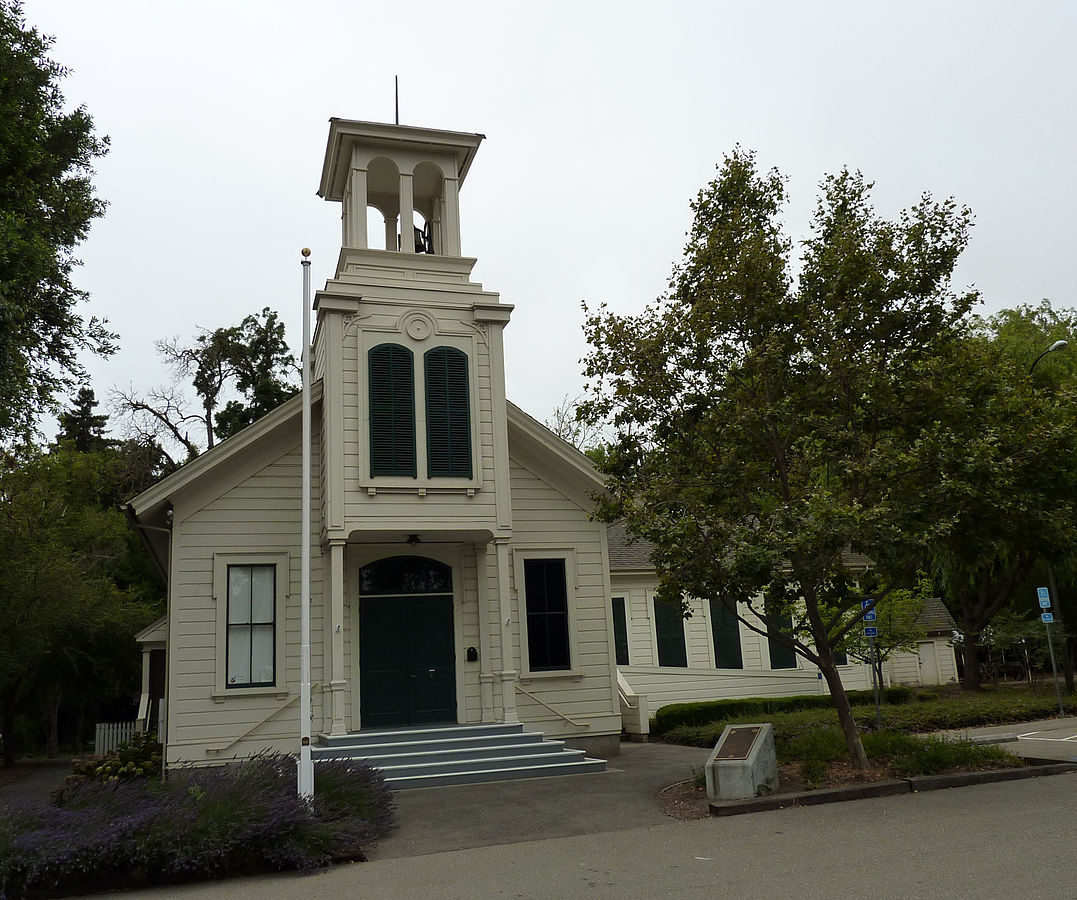 Dublin's early settlers built the Murray Schoolhouse in 1856. The original location of the school was on Flanagan Lane. However, frequent floods forced the residents to move the schoolhouse to Dublin Canyon Road. For the next century or so, the schoolhouse stood at the same location before modern residential developers relocated it to its present location, within the Dublin Heritage Park and Museum premises. 
2) The Kolb House
Also located within the Dublin Heritage Park and Museum, this historic house was originally the home of George Kolb, a German immigrant who moved to Dublin, CA in 1880. He and his family eventually ran farming operations in the town. 
Today, the Kolb House operates as a museum that features family pictures, personal belongings, period-style rooms that have been preserved to their original style, and Arts and Crafts and Mission furniture.
3) Green's Store
Also known as Green General Store and Kolb's General Store, it was established by John Green in 1860, making it the city's first general store. Afterward, the building served many functions – as a post office, a library, and then a restaurant. It was registered with California's Office of Historic Preservation in 1979. Today, it serves as a church.
4) Old St. Raymond's Church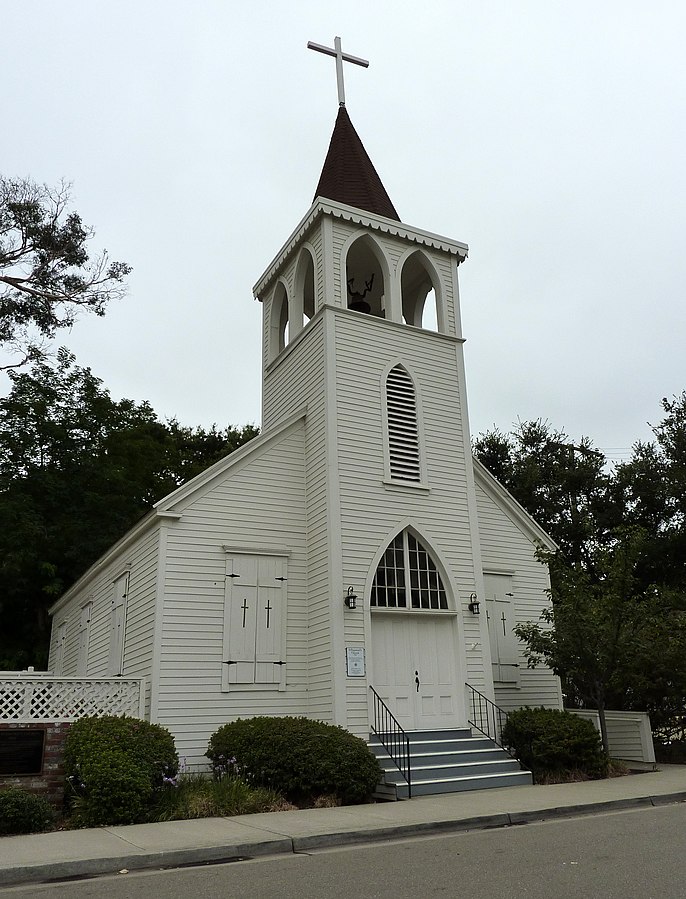 The Old St. Raymond's Church was erected in 1859 and built in simple Greek Revival and Gothic styles. Located at 6600 Donlon Way, it is the oldest surviving Roman Catholic church in Dublin and the entire Alameda County. The church is listed on the National Register of Historic Places.
Painting a historic business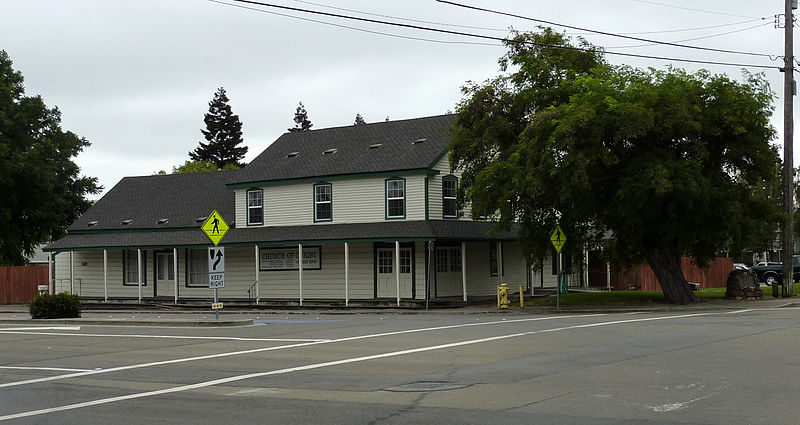 Repainting old commercial buildings that are still standing today can keep a city's history and heritage alive. While it is tempting to renovate and convert old structures into modern buildings, restoring and preserving them is better.
Repainting historic businesses has many twists and turns. One of this task's challenges is keeping the building's original color as close as possible. Considering the age of the building, the surfaces are most likely to have acquired significant issues over time. These common surface issues include peeling or chipping paint, chalking, mold, rust, blistering, and efflorescence, to name a few.
Due to these issues, the original color and appearance of the surfaces may be lost. In addition, dust and dirt may have built up on the surface.
To fix these issues, commercial painters must wash and clean the surface. Once the surface is clean and dry, repair the problem areas by filling, sanding, and priming. Then, repaint the surface with the color that most closely matches the building's original color.
If the commercial building is in a historic district, historical society or city officials may require commercial painters to adhere to specific guidelines so that the building's historical integrity is not compromised during maintenance.
During the planning process, it is also essential for the painters to research the history of the building to gain a better understanding of how it was built, what kind of paints were used or were popular at the time, etc. Along the way, they should consult with experts such as a historic preservation specialist or conservator. Their recommendations ensure that any work is done in a manner that preserves the building's structural and historic integrity.
Commercial painters may also consider the prevailing climate or weather of the area where the historic building is located. If the place is sunny or wet all year round, they should use paints that can resist fading or repel moisture to protect the building and retain its historic color.
Choosing commercial painting services in Dublin
Preserving historic business is not something that anyone should take lightly. By far, the best thing to do is hire commercial painters with experience painting historic buildings.
Hire a painting contractor with years of experience in commercial and industrial painting who has a good reputation and knows the ins and outs of the industry. A valid and updated license is also required for every California contractor. A licensed painter ensures you a quality paint job and peace of mind. 
When a commercial painter is licensed, it indicates that they are insured, too. Hire a contractor that carries general liability insurance and worker's compensation insurance. Having insurance means that the contractor can cover medical expenses and lost wages in case their workers get injured while painting your establishment.
Also, confirm whether the contractor employs their workers or uses subcontractors. It's always best to hire a contractor who employs their own workers. Using subcontractors may save painting companies, as subcontracted workers are usually paid a flat fee. For this reason, they are tempted to cut corners to get the job done quickly. Avoid these contractors.
Request contractors for references or examples of their most recent work. It allows you to see the quality of their work and receive feedback from their past clients. It's always a good idea to get in touch with the references directly to ask about their experience working with the contractor.
Choosing the best painters in the Bay Area will make your historic business more attractive to customers while helping to perpetuate your city's history and heritage.