There comes a time when you should repaint your commercial building. Although it doesn't look like it, painting is a part of protecting your business and investment. When walking around a town or a business district, people tend to be more attracted to beautifully painted buildings than run-down ones.
There is no other alternative than hiring commercial painters in Dublin because they can make your business more appealing and help extend the life of your commercial building.
The benefits of repainting your business
In retail spaces, a fresh coat of paint of new colors will make your store more welcoming. Your business will stand out from other neighboring establishments. If your commercial property is newly painted, more potential customers may choose to check out your business.
Painting the exterior will help to protect against rotted wood and termite infestation.
Painting wood trim between full exterior painting to keep those areas in good condition. Wood rot usually starts with peeling surfaces that are exposed to moisture including window trim, door casing legs, and exposed fascia boards generally show damage first.
Freshly painted walls will make an office space look and feel more invigorating and can help in boosting workplace morale.
As your business evolves, so will your image. A total rebrand often occurs after many years in the business to help your company appeal to new consumers. Whatever your rebranding requires, a fresh coat of paint can help bring a brand-new image and feel to your company. It will make your company more appealing and engage potential customers in your brand when they check out your space.
If your commercial building looks run-down and riddled with flaws like chipping and peeling, it can turn off many customers. A fresh coat of paint can make your business look more attractive, bring in traffic, and extend the life of your building by protecting it from everyday wear and tear.
If your building has stucco siding, it is best to use Elastomeric patching, or caulking and  a powder patch. Elastomeric caulking will fill small cracks to prevent them from opening with weather changes. For larger areas requiring a patch, it is best to use paste or poser stucco to fill all areas.
"Can I apply new paint over painted walls?"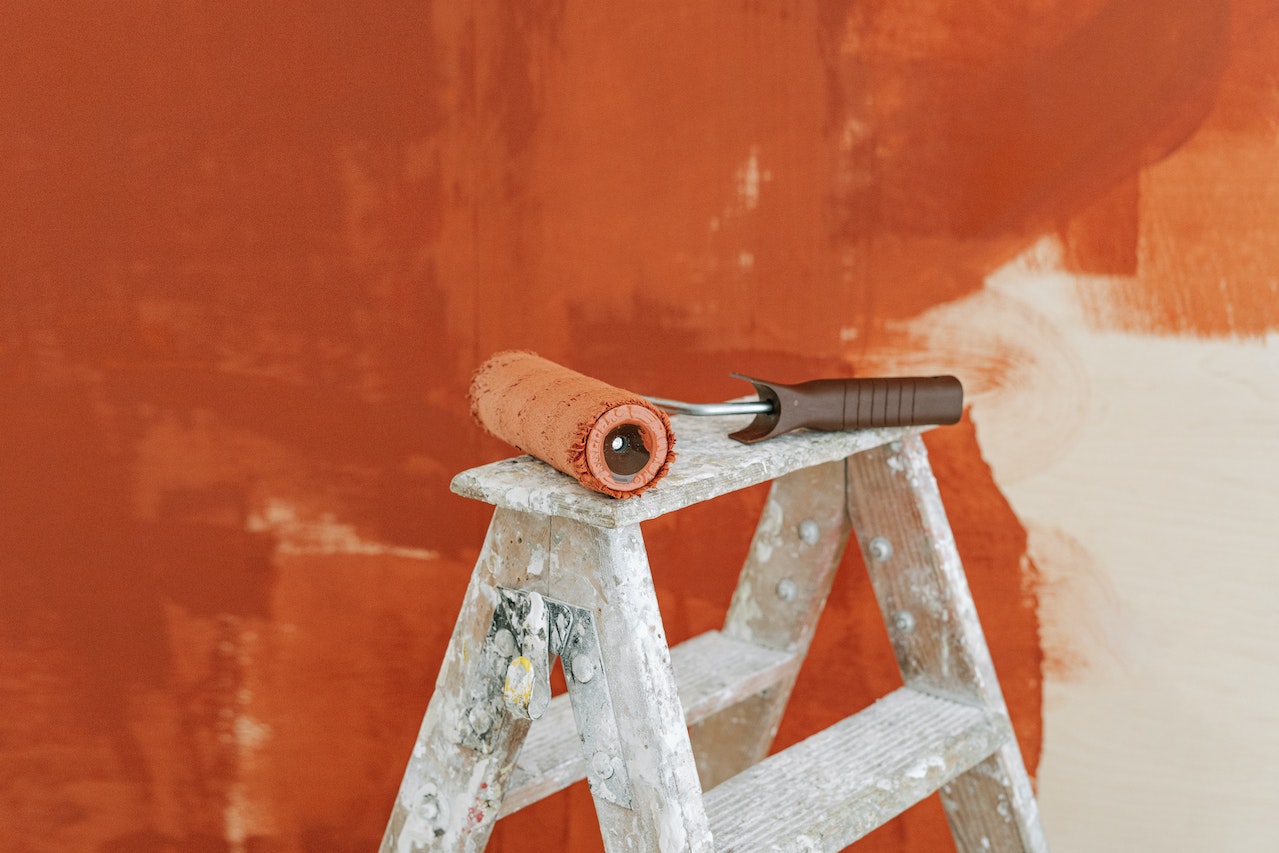 The answer is yes, you can. You will want to make sure the surface is ready for the new paint to adhere.
If you want to be sure whether the new paint will stick to the walls that are already painted, do this simple paint adhesion test:
Cut a small "X" on the existing paint with a sharp blade or utility knife.
Press a masking tape across the "X" area.
Take off the tape.
When the paint comes off with the tape, it means it is unstable and should be removed.
To remove paints that no longer adhere well to the surface, scrape all flaking, peeling, or loose old paint and make sure the surface is dry and smooth.
If the adhesion is poor, you may have to strip the paint off the surface by sanding, scraping, or using chemical strippers. Make sure that the surface is even, smooth, and dry before proceeding to the next necessary steps.
The new paint to cover the old paint
1) Latex paint
Latex paints are the most common paint products. They are generally durable, versatile, and available in many colors and finishes. However, it helps to identify the type of existing paint on your walls to determine whether you can paint it over with latex paint.
Can you paint latex over latex? – Absolutely. Generally, any water-based paint can be used over latex paint.
Can you paint latex over oil-based paint? – Yes, you can. However, take the time to prepare the surface first. Sanding an oil-painted surface creates a texture that helps the new paint bond better.
2) Oil-based paint
Although latex paints are the most popular choice, oil-based paints are still preferred by some professional painters. It offers some advantages, such as durability, exceptional flow, better resistance to wear and tear, and a sleek finish.
Can you paint oil-based paint over oil-based paint? – Yes, you can cover an existing oil-based paint with another. Make sure that the existing paint is fully cured. If the coating can be scrubbed without damaging the finish, you can paint over it.
Can you paint oil-based paint over latex paint? – While it is possible to apply an oil-based paint over the existing latex paint (especially if the surfaces are prepared and primed well), it is not advisable. Latex paints are flexible in nature, so oil-based paints won't stick properly to them.
Is a primer needed before painting?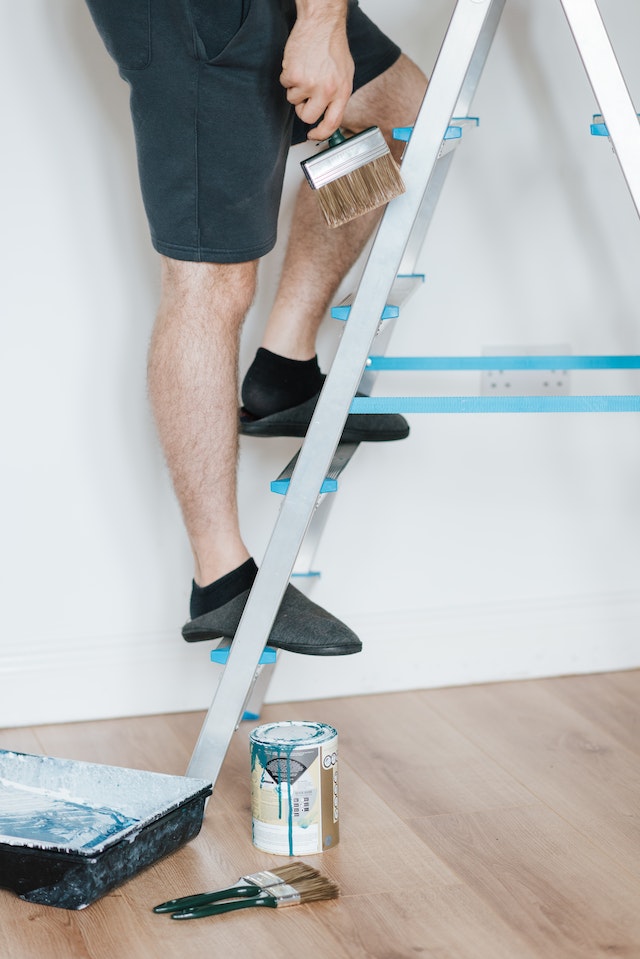 Most paint projects where you paint over a previously painted surface do not require using a primer.
However, there are many times you will need to use it:
Bare areas will need to be addressed before applying the primer. This is what you call spot-priming.
Painting oil-based paint over latex paint.
Painting light-colored paint over dark paint.
If you're in Dublin or anywhere else in the Bay Area, and you need help renovating your commercial space, contact the best painting contractors near me. They are experts with all things paint and will make sure they will do the job right the first time.